Fluid Reclamation/Conditioning
Oil conditioning systems are employed to restore contaminated high-spec oils in turbines, hydraulic systems and boiler feed pumps to a condition that exceeds the requirements of turbine and pump manufacturer specifications. Whatever the initial level of contamination, Lormar technology will still achieve excellent results. Lormar equipment can be utilized with the system in operation resulting in no down-time.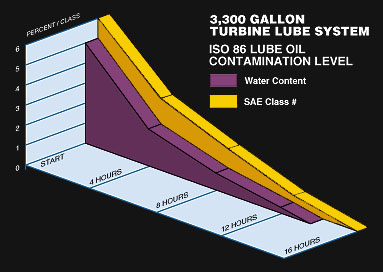 Lormar employs proven on-site techniques to improve fluid quality, increase fluid service life, and reduce contamination-related problems like wear, rusting, varnishing and control valve sticking.
The added benefits of reduced disposal volume, downtime, replacement costs and extended equipment life are the major advantages of Lormar's service.